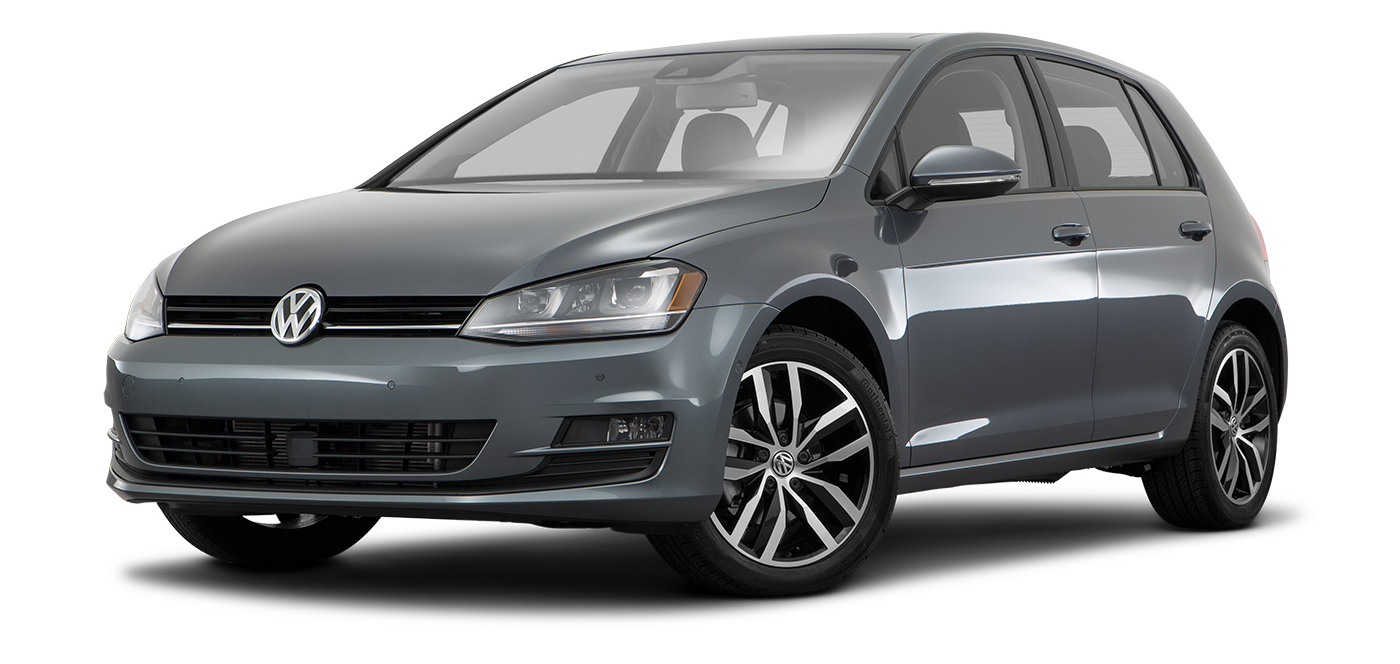 The VW Golf is Affordable and Versatile
Louisiana drivers don't have to spend hours hunting for a compact hatchback to cruise around in after they discover the Volkswagen Golf. The model is available in a range of different trim levels. If you're looking for something different from your typical Golf, there are multiple variations, including the Golf Alltrack, Golf GTI, Golf SportWagen, e-Golf, Golf R and the Golf GTI. With the range of possibilities, you can select a Golf designed for performance, or one that offers a bit more room. If you select a Golf that is compact, then you can enjoy fuel efficiency and maneuverability. Your VW Golf also offers the latest in technology with features such as the VW Car-Net App-Connect. Drivers love the list of safety features that are similar to top-shelf vehicles, such as Lane Assist, Front Assist and Park Assist. With all the different models, various trims and host of features, the VW Golf is sure to offer a configuration for even the pickiest of drivers.
Read more.
What's New with the 2017 VW Golf?
With this year's model, there are several key changes, even though the VW hatchback is still the car drivers love. One of the first things drivers notice is that the different trims have been streamlined for ease of selection and to help keep the 2017 Golf affordable. With the base model and the S trim, the two-door versions have been discontinued. Also, this year, if you want a four-door SEL or SE trim, you will need to pre-order yours. When you walk into our dealership, you can now select the Wolfsburg Edition or S with the four-door models. With this new lineup, drivers can enjoy more affordable pricing because the Golf S has gone down in cost. The latest Wolfsburg Edition adds to the features of the base trim and builds from there. Some of these features include keyless entry, heated front seats, push-button start, standard sunroof, and leatherette upholstery.
The VW Golf's History
There are four decades and multiple names behind the Volkswagen Golf's history. It first arrived in 1974 as a replacement for the Beetle that was declining in popularity. The original design goal was to have the Golf be 'the people's car.' In most of the markets, it was sold under the Golf name. However, in Mexico it was called Caribe, and in the United States, it was called the Rabbit. The second-generation appeared in 1983 and the size of the car grew slightly, as it would continue to do so in future years. With the second-generation, some additions seen were an anti-lock braking system, a controlled catalytic converter and all-wheel drive. For the third generation, drivers saw the round headlights become oval, and the anti-lock braking system became a standard across all available trims. The third generation was released in 1991. It was with this model that the oxidation catalytic converter and cruise control started being offered.
With the fourth generation's release in 1997, the VW Golf saw the introduction of the 4MOTION all-wheel drive to the lineup of models available. Electric stability control also became available and then standard on all trims a short time after. Front head airbags became standard on this year's edition as well. By 2003, drivers could expect air conditioning as a standard feature. This year also saw a four-link rear suspensions system that was available in addition to the first twin charger. Another Golf generation began in 2008 and added Park Assist, adaptive cruise control, refined electronic stability control and a stronger build.
Why Choose Ray Brandt VW for Your Golf?
If you're looking for a compact car that offers a lot of different available features and configurations but won't break the bank, the VW Golf is an excellent choice. To get a look at a wide variety of VWs, both new and used, visit Ray Brandt VW in Harvey, LA. Our team of professionals will happily answer any of your questions and help you select the right model to fit your needs. We are happy to have our finance team assist you regardless of your credit situation. Our certified mechanics can also schedule you for any maintenance needs or surprises that may pop up. To get behind the wheel of your favorite VW, contact us or stop by today!